Break The Taboo, Not The Condom
Initiating a conversation about sex, in a country that hushes you every time you open your mouth to talk about something even remotely related to sex, is not easy. However, when challenged at a TEDx Talk to step outside the comfort zone, a young 20-year-old graphic artist, Priyanka Paul and a motion designer, Rushil Bhatnagar, merged their creative faculties to bring about what can possibly be the first baby step towards a society where sex is open to discussion. In a bold move, the duo created the amazing 'Bedx Talks', a zine that made its way to launch on the 3rd of December in 2018.
'Bedx Talks' presents itself as a visually constructed sex manual that is both sharp and amusing at the same time. The zine aims at providing sex education (a rarity in a society that stands for false decency) and targets the young millennial urban adults of the country, more specifically the men between the age of 16 to 24, compensating for the lack of the much needed dialogue for understanding sex and everything that is a part and parcel of it.
Talking about the purpose behind a project like 'Bedx Talks', Paul comments, "Some men say things like 'My dick is too big for you' and may even engage in stealthing (the act of non-consensually removing a condom during sex), which is so problematic. There's so much curiosity around penises, but it is only discussed in close-knit groups. We are trying to open up the dialogue with a male perspective. Even in #MeToo accounts, the intensity of sexual harassment or assault was divided for men and women, but even the most minuscule comments should matter and make a difference."
Do It But Don't Talk About It
The present scenario of sex education in the country comes to the forefront when Paul shares her experience, "It's shocking because there's so many things about sex education I should know that I don't, despite coming from a super-privileged background."
The ignorance and the lack of knowledge among people when it came to sex became visible when Paul and Bhatnagar had reached out to the social media to conduct a survey on what surprised people the most regarding sexual experiences. The responses the duo received were vast and comprehensive and ranged from concerns regarding genital care and hygiene to thoughts on ways of having the least painful sex.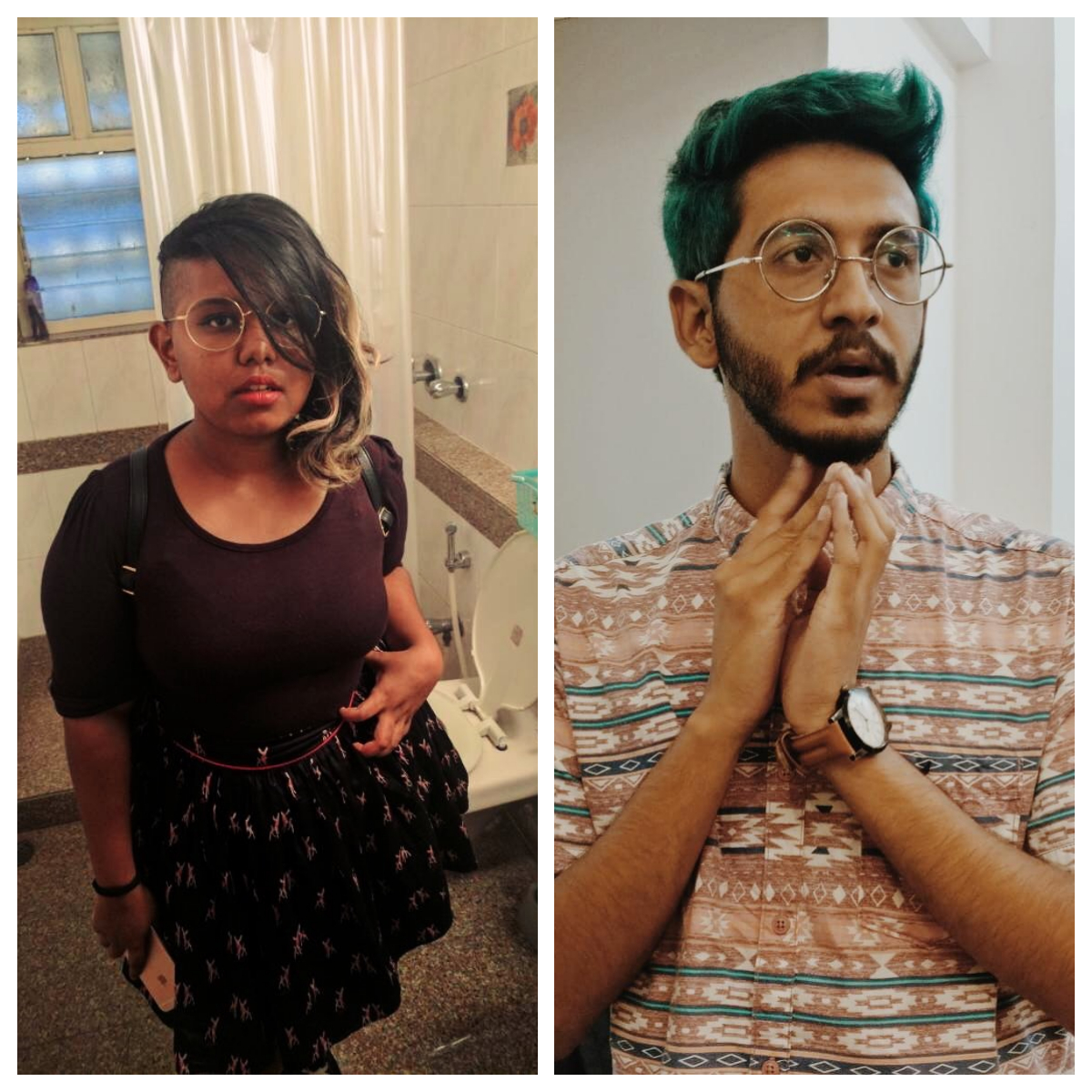 However, such ruminations were 'unfortunately' unsurprising for the duo and here's why– they had realized that similar to them, the sex education that their fellow millennial young adults had received was restrained within the boundaries of a short explanation of the anatomy of the male and the female body. Deprived and distanced of context surrounding the veracity of shared interaction and subdued by the cultural taboos, the ideas of people, regarding sex, seemed highly 'educated' by porn.
Paul comments on this ignorance of the society shaped by unreasonable taboos when she says, "I went to a school where sex-ed could only be considered a luxury because we rarely ever had it. So, we grew up knowing so little about sex and how it works, but simultaneously were also exposed to so much media that's constantly fetishizing sex and telling us it is something to aspire to and is everywhere. I mean that has definitely led to a major imbalance with regard to how we perceive sex on a daily basis."
Paul's efforts in collaboration with Bhatnagar to reach out to the ignorant men and to stir them into joining the conversation is clear as Bhatnagar says, "The seriousness of the topics is such that people don't usually open-up and talk about these. We are trying to shed a light on topics as such and make it more inclusive by including the age of consent and why men should know more about this at an early stage."
Among the responses that the duo gathered from their survey what surprised them the most was the casual unawareness that urban so-called educated adults harboured regarding the consequences of engaging in unprotected sex. Paul was shocked to a state where she said, "People my age don't take condoms that seriously. Having unprotected sex is completely normal. This is the so-called cream of society…how can you think that?"
Having Misconceptions Aplenty
That sex education is an absolute imperative is still lost on some of the marginalized communities. In a shocking revelation, Paul let out that there have been instances when, with the #MeToo movement at its peak, she had encountered people expressing that sexual assaults are limited only to a few actions. Keeping this in mind, Paul clarified, "Unless the woman is screaming and fighting them, [they think] it's not sexual assault. And even with LGBT sex, cis-hetero dudes have zero idea of how gay sex works. There's so much stigma and shame around it…There's so much ignorance…And when you don't know something, it's easy to hate on it. Which is why we made BEDx Talks inclusive – talk about how gay sex happens, precautions to take with that [and so on]."
On asking her the reason behind this massive and universal unawareness regarding sexual interaction among the supposedly woke and informed millennial generation, Paul reckons, "It's because this conversation never happens with them as children, especially people in my age group, who are just becoming adults have never had a conversation [about sexual health or sexual assault]."
Who Said It Has To Be Awkward?
Paul and Bhatnagar use a format of mixed media that is vibrant and bold and presents a manual that is sexed up with puns, slangs and imagery associated with the pop culture rendering it with freshness and relevance with the millennial generation. The zine also incorporates wisecracks like "None of us wants kids right now. Not in this economy!" and "Condoms aren't necessarily God's latex halos."
'Bedx Talks' serves brilliantly as a comfortably witty and amusing attempt at breaching the barriers between the young adults and normalizing a necessary conversation. With 'Bedx Talks' gaining popularity amidst an emerging dialogue of normalizing sex education,
Bhatnagar looks back and is hopeful when he shares, "What started as a funny Facebook status saying 'UNESCO has officially declared cuddling as BEDx Talks' has evolved into something open and inclusive for everyone."
Taking The Talk Beyond The Bedroom
Introduced as a shiny and appropriated suited man, Mr Dickinson acts as the guide through the zine. The visuals that 'Bedx Talks' serves are designed as a collage presentation inspired by scenes and characters of Bollywood films.
Justifying the choice of Bollywood as a visible theme throughout the zine, Bhatnagar claims, "No media besides Bollywood stands out for men specifically on a large scale, so it's come to define a lot of what they learn about sex and look up to. Not only does it add visual value, but by giving examples of movies like Mastizaade or Grand Masti, which have overly sexual portrayals of women, we are also hoping to help people unlearn such problematic behaviour and change their ways."
Paul too has the same opinion on the choice of Bollywood as the theme media for 'Bedx Talks' and she says, "Bollywood acts as a visual aid in terms of setting a benchmark of idealising the image of how consent doesn't play a role in the society and with overly sexual and wrong portrayals of romance and making of love. It almost becomes a responsibility to shift to a different medium and provide sex education which we deserve to know. So, we thought it'd be a good idea to take all that Bollywood jazz and that bright visual imagery and all the negative connotations it has had in its depictions of sex and to turn it into something more meaningful, to in a way redefine masculinity and to change the Indian outlook about sex."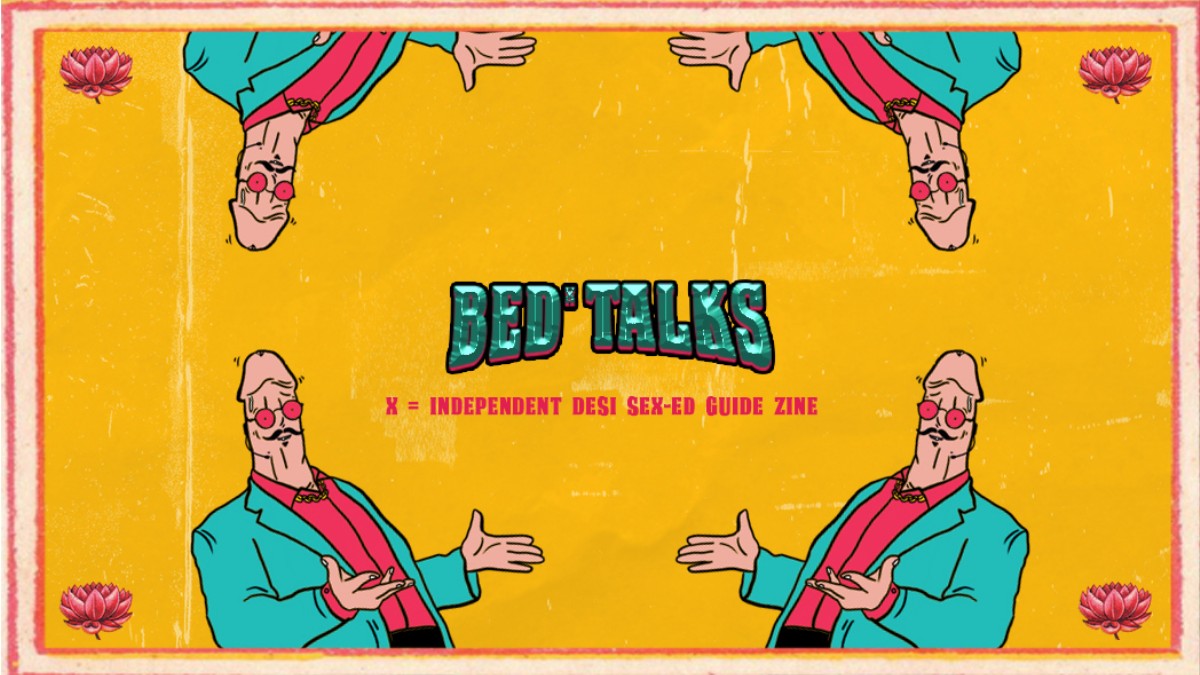 Choosing a zine as the medium of 'Bedx Talks' was far-sighted and aligned with the purpose of the pair. The fluid, non-structured and non-imposing nature of the zine as a medium serves as a direct contrast to the conventional media of instruction and knowledge, almost as if it stands for the subtle rebellion that it hopes to stir by initiating a conversation. 'Bedx Talks' emerges as an initiative of inclusion, addressing the gender and sexual identities across the gamut. Paul backs up this collaborative endeavor of her and Bhatnagar's as a work that is "filled with a bunch of puns and is generally a fun take on sex, keeping in mind the male perspective and that it explores male sexuality."