Theatre In Hyderabad 
The city of Hyderabad is known for its global culture and multi-diversity. Other than this, it is rapidly emerging as the hub for Theatre. In the last 4 years, there has been a substantial rise in the number of theatre groups performing in the city. Earlier, there were hardly a handful of people who would practise theatre, but right now, there are more than 35 Theatre groups who are performing actively. Samahaara, Suthradhar, Udaan, Nishumbita, Dramanon, Manch, Kissago, Bhoomika are some of the prominent theatre groups which are a hit among the youngsters.
Dramanon's 'UnMask', Nishumbita's 'Natya' and Samahaara conduct production oriented workshops which are spread over 2 months. Udaan also conducts 'Evoke' a workshop for youngsters. They also specially design workshops targeting women and homemakers. There are also one-month workshops conducted periodically by Sutradhar. While Samahaara conducts workshops for kids, Bhoomika has already conducted the International Children's Theatre Festival.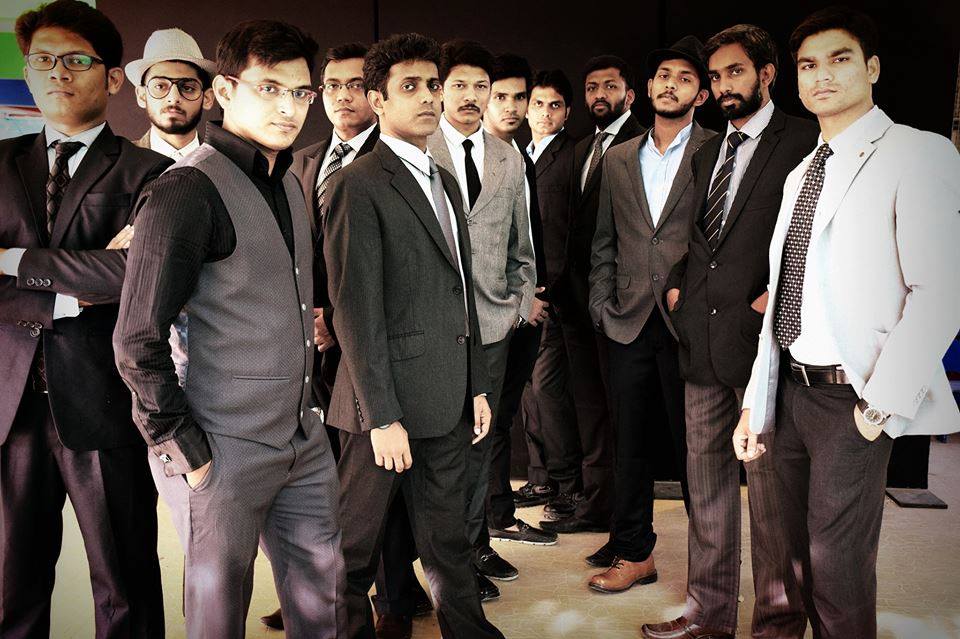 'Natotsav' is the prestigious annual theatre festival conducted every year by Nishumbitha. In addition to this, alumni from premier institutes like NSD and HCU also conduct workshops which are spread over two weeks. Sessions on 'Physical Theatre' and 'Mimery' being conducted as well. In this way, there are plenty of options to choose from, for people who want to get into theatre.   
A Mixed Bag Of Theatre Enthusiasts
Currently, the theatre groups in the city are a good mix of both experienced professionals and amateurs. While some people are taking it up as a full-time career, many are pursuing their passion after their work and on weekends. The workshops don't make them actors overnight, but they certainly help them to hone up their skills and give them a sense of knowledge and understanding about the craft.
Some of these theatre actors are also making a niche for themselves in Cinema as well. Vijay Deverakonda, currently a reigning star in Telugu cinema, has done theatre with Sutradhar and Drammanon. Similarly, Abhinav Gomatam of 'Ee Nagaraniki Emaindi' fame, and Vijay Varma of 'Pink' and 'Gullyboy' fame have been part of the theatre community from the city and are on demand in cinema as well.
Although, Lamakaan continues to be the popular venue, Phoenix Arena, Nrutya Forum, Apollo Foundation, Our Sacred Space are equally making their presence felt. On any given day and especially more so during the weekends, one can find these venues bustling with plays, rehearsals, workshops, and so on. While most of the crowd enjoy the comedy genre, the success of plays on contemporary social issues and women-centric plays have reiterated that the audience is always looking for content based plays.
'Gagan Damama Bajyo' written by famous playwright and poet, Piyush Mishra was performed by KissaGo theatre group. Recently, on the occasion of women's day, 'Purushasooktham' a Telugu play on toxic masculinity and gender stereotypes, written and directed by prominent anchor Jhansi, saw a huge response from the audience at Ravindra Bharati.
A Few Setbacks And Improvements
Having said all this, Hyderabad is still far behind the cities like Delhi, Pune, Mumbai and Bengaluru, where the theatre culture is far better established and well organised. Hyderabad is still in search of good performing spaces like Prithvi and Rangashankara, with good facilities. Lack of finesse in producing plays has become a hindrance to the performing artists.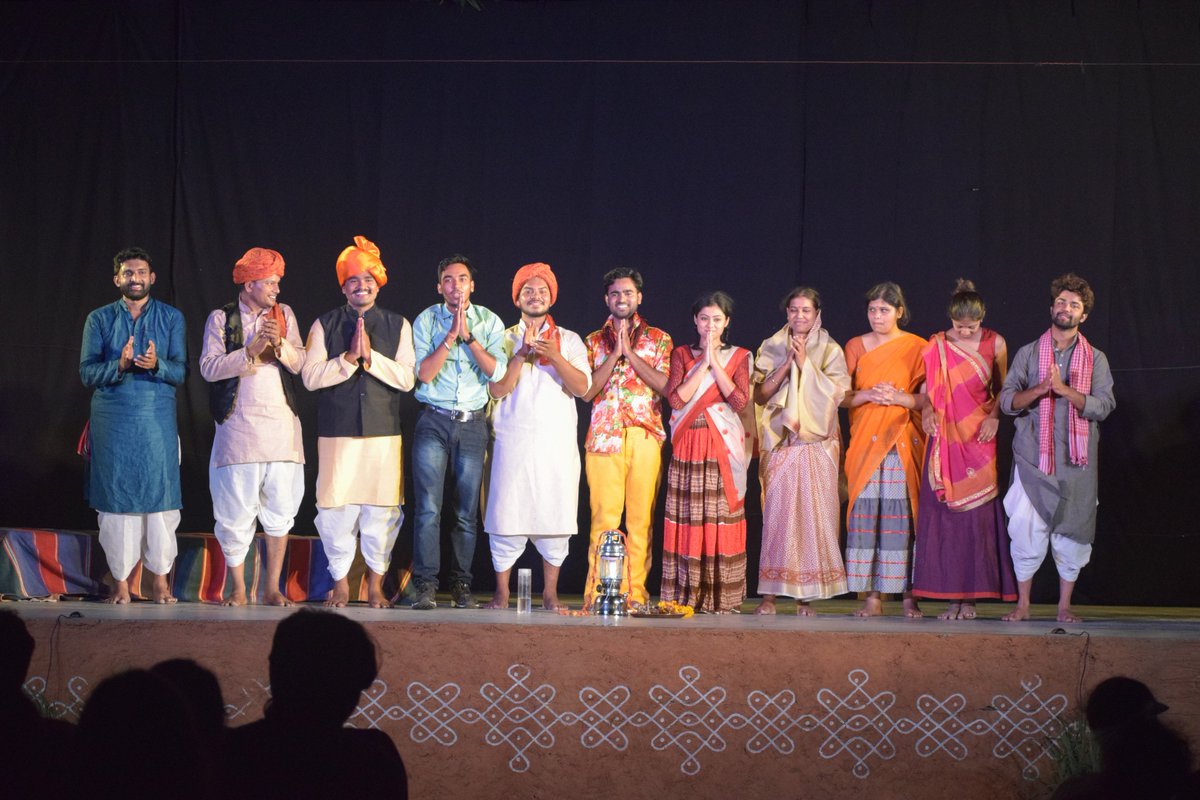 Hope the government comes forward and takes steps in the right direction to revive and promote it by organising regular theatre festivals. It is important for the government to establish many performing spaces and create the right infrastructure at reasonable prices for the artists. Encouraging the performers consistently will boost the confidence of newcomers to take it up as a career. As far as the audience is concerned, it is important to encourage good plays and shell out money to encourage good talent rather than waiting for free passes to attend the plays.
With more number of youngsters getting into it and working towards reviving it passionately, the adherent theatre lovers have a reason to smile. Hope the young and talented aficionados grow leaps and bounds and take theatre to the next level, where it is recognised globally.