Gour Hari Das – A Life Devoted To The Betterment Of The Nation Since Childhood
Today is no independence day. Today isn't the birth anniversary of any renowned politician or freedom fighter either. Despite not being any "glorious" day in the Indian calendar, we thought of bringing to you the story of freedom fighterGour Hari Das today. We chose a regular day to pen an article on him because he had been a freedom fighter of India, whose fight for emancipation and righteousness continued long after India became an independent nation – and is still going strong till today sans any break or any thoughts of retirement.
Born in 1931 in colonized India, Das was subjected to the thoughts and speeches of Mahatma Gandhi from a very young age. Deeply stirred by the great speeches of Bapu, Das immersed himself into a member of a nationalist gang formed by Indira Gandhi known as the Vanar Sena. It may be noted here that Vanar Sena was a gang of nationalist children, which would essentially smuggle banned materials and sensitive information among the nationalist Congress members without attracting much attention from the British policemen.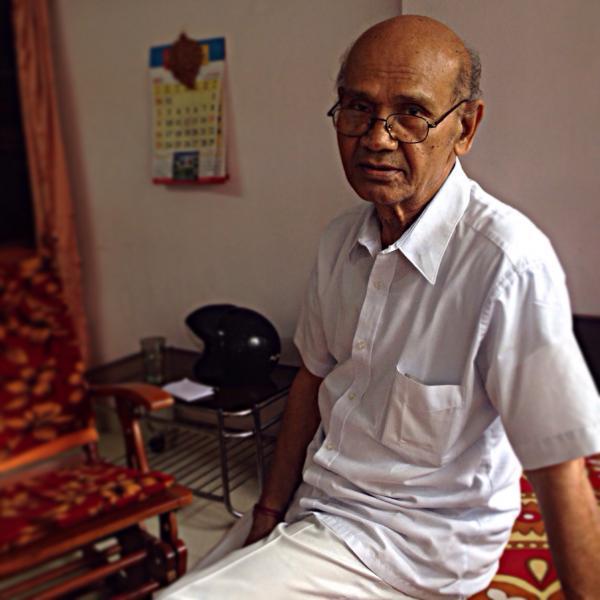 Das, in fact, played a very important role in transmitting news among the Congressmen during the famous Non-Co-operation Movement of Mahatma Gandhi. In fact, although he is one of the forgotten heroes of India's freedom fight, his notoriety as a nationalist had him arrested by the British for the first time at the age of 14!
According to Gour Hari Das, his toil as a member of the Vanar Sena group paid off when he had a chance to meet his idol, Mahatma Gandhi, for the first (and last) time. He recalls how lovingly Bapu had touched his head, eliciting jealousy from Das' peers.
With India's Independence, Das' Dedication Towards The Country Didn't End
Soon after Das joined the struggle for Indian Independence, the country received its much-awaited freedom from the clutches of the British Empire. However, this did not stop Gour Hari's itch to help India. He realised that being a newly born country, India needed help from its own citizens to flourish. So, with the aim to help the country in every small way possible, he went on to become a schoolmaster at a Sevagram under Gandhi's Nai Talim, or 'education through craft' programme.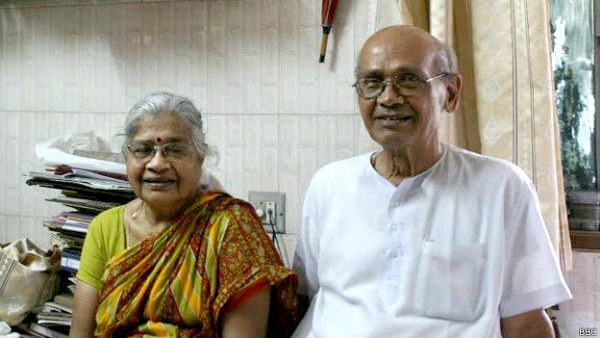 Later, he also joined Vinoba Bhave's 'Bhoodan Movement' in Bihar, which was essentially a voluntary land reform movement aimed at spreading the word of equality among all. For a short period of time, he was also involved in making better models of the charkha in order to promote handloom clothes. He finally joined the Khadi and Village Industries Commission (KVIC) in Mumbai. He worked at this institution for years before retiring in 1989.
Although He Tried To Help The Country, The Government Didn't Reciprocate
The reason behind Das' frequently changing his jobs (and the type of jobs he switched between) showcased his urge to help the people of the country – to spread the word of love and peace. Even his job with the KVIC shows Das' urgency to spread Bapu's ideal of simple and peaceful living. Despite such selfless acts, Das had to tread through a thorny terrain all his life.
In 1972, a circular was issued by the management of KVIC, calling for the freedom fighters working for them to submit application letters along with their names and other details. This application was circulated to provide an identity proof to the people who fought for the country. Das submitted the letter but bureaucracy got better of him – and he never received a follow-up.
Several years later, when his son required Das' freedom fighter identification proof to get into the Veermata Jijabai Technological Institute, he could not furnish any. Despite having been a part of Vanar Sena and worked under the invigilation of Mahatma Gandhi himself, his son could not get through the institution. He did furnish a jail-leaving slip to the authorities of the institution, but the institution did not accept it as veritable enough. Luckily, Das' son was blessed with great merit, which had him getting admitted to IIT Bombay on merit. Although it was a worthy consolation enough, Das did not let this issue go.
Thus, Started His New Struggle To Gain Acceptance As A Freedom Fighter
Getting something done through the bureaucracy in India is a difficult task. And, the task gets worse when it is a freedom fighter demanding himself to get recognized after years of independence. Needless to say, Das' plight was no better. He started going to the Mantralaya and the Collector's office in Maharashtra – where he was working and staying – regularly.
To add to his problem, it was around the same that the Maharashtra government declared of providing zero support to the freedom fighters from other states. Das was then recommended to prove that he was not making any income from the Odisha government and that he had also spent a month in jail in the pre-independent India.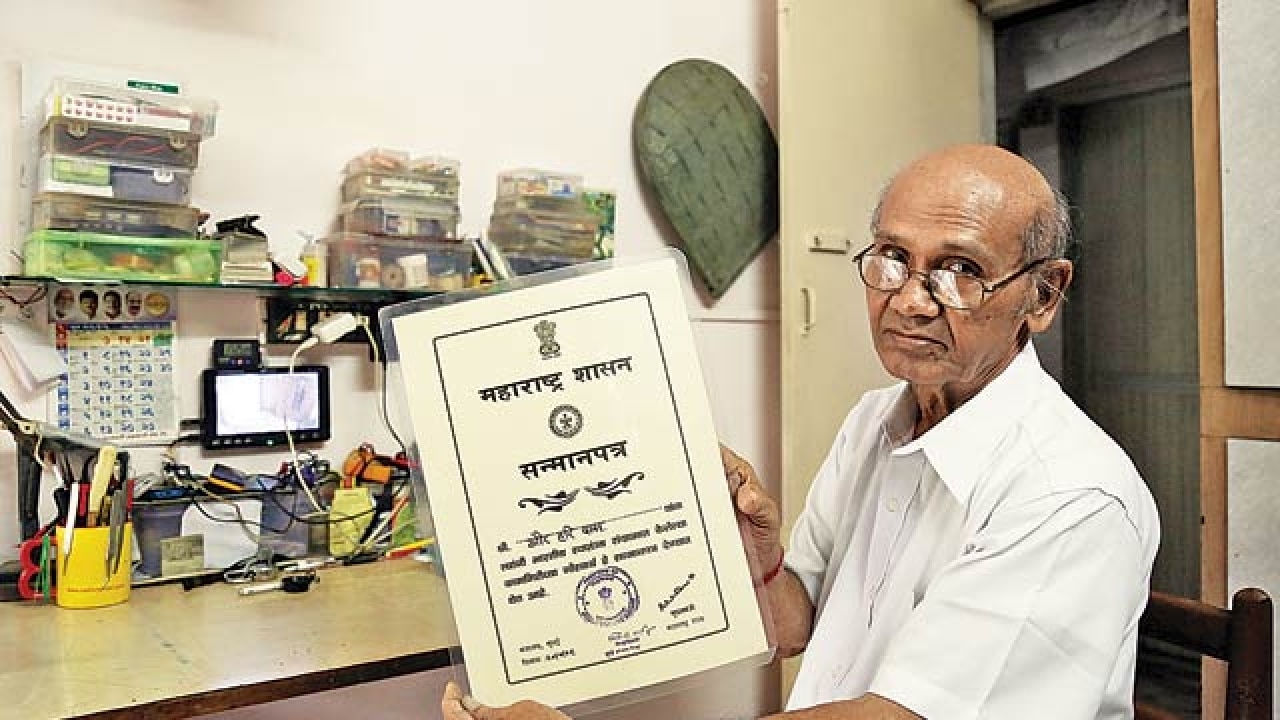 It was amid this topsy-turvy time that Das found angelic help in his neighbour Rajiv Singhal and Mohan Krishnan, who was an activist with the NGO National Anti-Corruption and Crime Preventive Council (NACCPC). It was with their help that in 1976 he drafted his letter requesting acknowledgement. And, he finally received his acknowledgement certificate in 2009 – 20 years after he retired from his position in KVIC, according to the Business Standard.
Is India Truly Free Today? Gour Hari Das Doesn't Think So!
Talking about his struggle to get a simple acknowledgement certificate from the government, Gour Hari Das recapitulated how even the British India government would maintain a transparency in their outlook, much unlike the government today. In his emotional outburst, Das enumerated how unhappy Gandhiji would be, had he seen his India in the clutches of such dreadful bureaucracy and its lackadaisical attitude.
In fact, in an interview to Firstpost, it took Gour Hari 32 years to knock on 321 doors, climb 66,000 steps, write 1,043 letters, plead 2,300 times to the governmental hierarchy – not to demand anything but to prove that he is the same Gour Hari, who was locked up for a month in pre-independent India. That, he had been a freedom fighter. He also told the journalists how he would travel long distances almost on a regular basis just to get one signature or a letter that would help him. These were something that could be done even at the panchayat level, yet the Indian bureaucracy's sadism got better of Gour Hari each time.
Despite Such Atrocities, Das Remained The Fighter – And Is Today Helping With Others' Fights
In a world filled with corrupt minds, Das has been able to keep his resilience uncorrupted and persistent. He was once offered a piece of land in Mumbai – one of the costliest cities in India – which he politely refused, requesting the government to provide that piece of land to someone who is needy and poor. But, surprisingly, the officials asked him to get one of them the plot, if he isn't interested in the same. This prompted Das to wonder if the corruption in today's world is epidemic.
Das is continuing his fight for the downtrodden even today as a Special Executive Officer (or Magistrate) and also a life member of an NGO-the National Anti Corruption and Crime Prevention Council (NACCPC), along with Mohan Krishnan, who helped him in his struggle for the certificate. Das' selflessness is showcased in the way he still donates Rs 8,000 out of his Rs 10,000 salary every month for a myriad of social causes, such as old age homes, treatment of kids diagnosed with cancer, and also to religious institutions.
Despite all the hurdles that life gave him, Das remains optimistic about the future. According to him, another freedom movement can be expected – one that will free people of communalism, apathy, and corruption. His entire life has been enumerated in a biopic helmed by National Award winner Mahadevan's 'Gour Hari Dastaan,' where his character has been portrayed by thespian Vinay Pathak. A tribute to Das' resilience, the film has been applauded at various international film festivals.