Taxis Before Cabs And A Single Man's Dream To Conquer All The Challenges
Taxis in India evoke a powerful feeling. Over the decades since their first appearance in then Bombay, taxis have wonderfully managed to upgrade themselves to a status of privilege and easy-peasy mode of commute. Taxi, a macrocosmic world in itself, had also its influence on the world of cinema, churning out stories and characters revolving around a taxi.
Yes! The delightful dynamics of a moving vehicle that lets one seep into a coating of luxurious ease, a respite from the hustle bustle, honking of city life; it became a significant source of respite for every city dweller in times of emergency rides. Does not it sound a bit like a sweet reminiscence about the glorious yesteryear?
Welcome To The Uber Generation With Jalasutram!
The Indian market has undergone tremendous change and in terms of city coverage, easy availability, professionalism, and fleet size Uber, a mobile application based taxi service has been phenomenal.  Taxi drivers previously have been operating without a proper GPS and honestly, a solo ride in an unknown area was a nightmare for every Indian. At this juncture, India has offered Uber a huge market. The service has been continuously working on polishing their quality and recently, Uber team set up a response and support centre in Hyderabad with an investment of 50 million.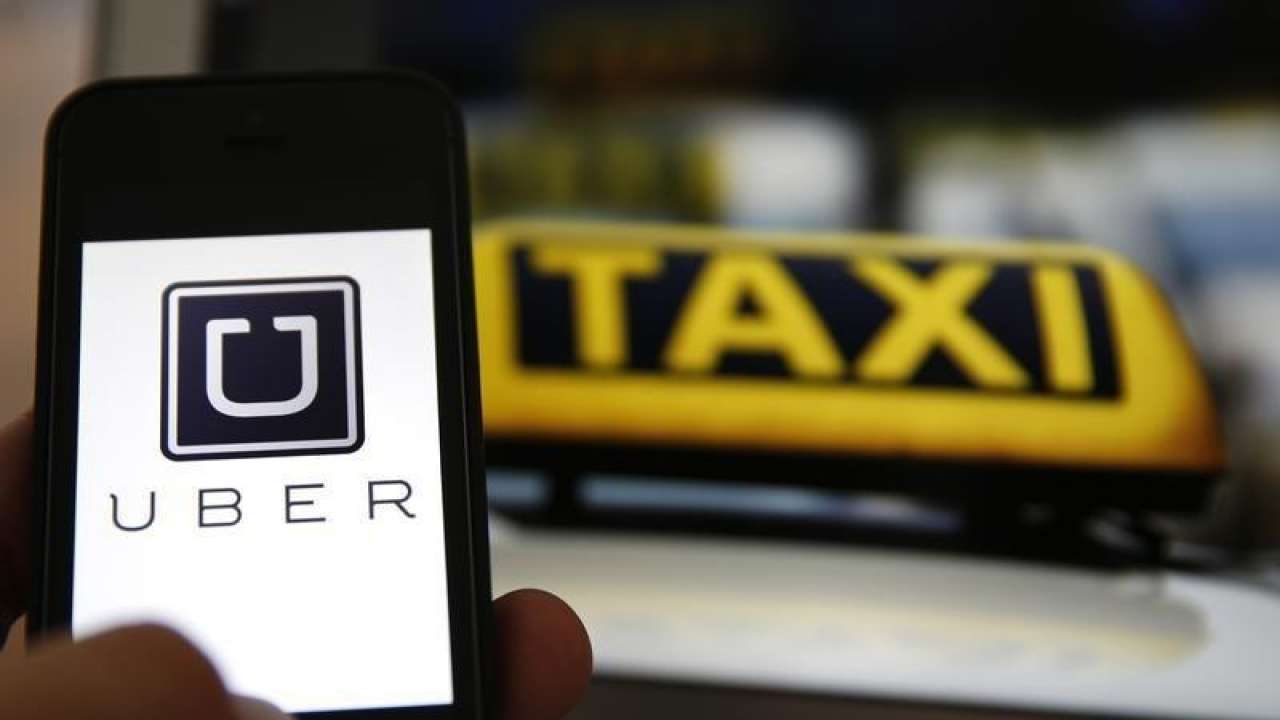 All these might seem like a faraway utopian land to our previous generation who had been victims of the arbitrariness of city taxis, plying on the roads and at times amassing huge profits from helpless passengers. Apart from generating jobs in around 11 Indian cities back in 2011, Uber beamed with the promise of beguiling incentives, with many an unemployed falling for it as some others left their nine hours jobs (engineers working at Hewlett-Packard for instance), taking to the wheel. Eventually in India, Uber got its second largest market around a year after its launch in 2011 and years later in 2015, Srikanth Jalasutram joined this biggest start-up venture.
Everyday Life As His Inspiration
Srikanth Jalasutram works as the Design Lead and has been the driving force behind Uber's commitment to its Indian market, in the process smoothening out the creases of its service. It's thanks to Srikanth that Uber now accepts bills paid in cash, therefore making Uber accessible to the lower middle class. Uber in the Indian market has made the traditional taxis irrelevant and archaic to its previously dependent passengers. Imagine the harassment every time your taxi refused to charge according to the fare meter or simply declining to drop you off at a location unfavourable to the driver.
So in a way, Jalasutram's intervention has played a crucial role in the massive transformation of India's cab market, making it transparent and less mystified. It offered discounted rides, professional drivers, comprehensible roadmaps and scheduled pickups through the means of a chic mobile application, effortless to confirm or cancel a ride.
"In My Language, At My Pace"- Uber's Goal As Jalasutram Sees It
His initial vision was to ensure Uber fell into place within the broader context of the Indian market and therefore slowly catering better to the global community. Jalasutram has also been effective to eradicate the language barrier or the predominance of English language over the masses which was a hindrance in using the application. What primarily started with a single idea of hailing a cab by clicking on your smartphone is definitely no more about the usual conundrums of a taxi service. Uber in India has improved.
The lucrative incentives and potentiality of high earnings should be traced back to the working of this genius mind who knew better than simply restricting Uber to a sophisticated service for the rich. From booking a cab, in your preferred language, to locating landmarks around you, for better direction, might look normal today, but one cannot help but appreciate Jalasutram's contribution towards it. Today, India accounts for 10% of Uber's trips and CEO Dara Khosrowshahi is hell bent on working on the everyday challenges that Uber is facing in the Indian market.
In a number of interviews, Jalasutram has given us a quick insight into some of the latest innovations that his team has designed for Uber. For instance, they have simplified the intricacies of pinning into one location in a map by introducing the feature of identifying landmarks in the area. The application furthermore saves the user's preferences for future bookings. Jalasutram argues this was easier and less time-consuming to other features where users found it exhausting to work on a map. The moral is that in a fiercely competitive market, simplification and professionalism will always work on your favour.
Uber Fiasco And Drivers' Discontent
Surely, Uber had its share of misfortunes and ill reputation which affects more or less the entire business in India. The company in order to tackle the ordeal has introduced new guidelines according to which passengers with ratings below four stars will not be able to access the service at all.
Amidst ensuing dissatisfaction from its drivers who were once enticed by Uber's fast moneymaking promises, this hardly seems like a silver lining. There are drivers who fail to repay their debts they incurred while purchasing a vehicle, organizing strikes every now and then. Let's just hope that Uber is not far away from offering a solution to the risks that come along with global ventures.