Safeena Firdausi- The Badass Gully Girl
We couldn't help but love Safeena Firdausi, the ticking bomb, played by the perfectly casted Alia Bhatt. But does that mean that we truly understand her? Her character unfolds steadily with the plot, peeling its layers, one by one. One could easily mistake her to be the clichéd love interest of our gully boy, Murad, in their first scene in the bus – the girl who exists merely to help our boy achieve his dream.
Zoya Akhtar and Reema Kagti have made sure that is not how Safeena rolls. In the very next scene, she unapologetically thrashes the girl who does gullu gullu with her boyfriend. The rage!  She carries a scarf around her head & a mischievous smile on her face. She is smart and knows her way around her problems. She is instinctive and she knows it, so she herself deals with the consequences. She kisses her man like she owns him.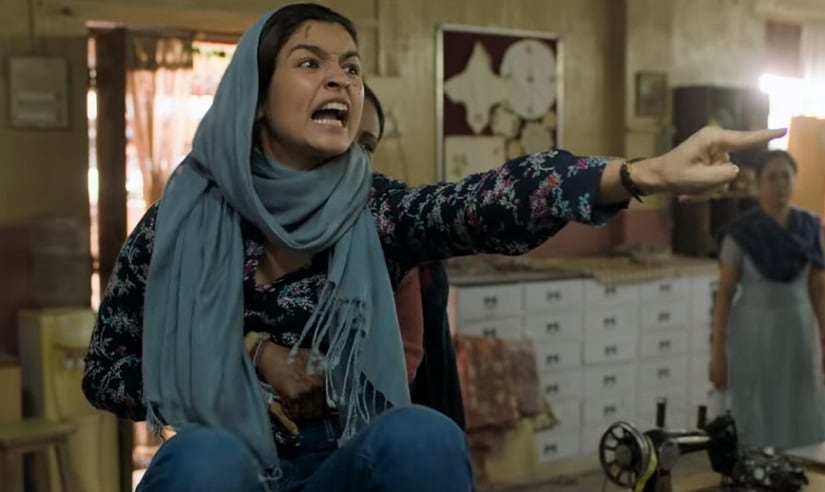 In another scene, she breaks a bottle on a girl's head, who she thinks is a threat to her relationship and with such astounding audacity that we wonder where her rage is coming from. One could again mistake that it is only out of sheer jealousy, owing to her intense love relationship. Oh, but it's not! Let's discover more.
She is bold & ambitious, admitting that she holds her aspiration of being a surgeon closer than having a happily-ever-after with Murad. She is supported by the family for her career and yet knows better that she must hide her relationship because they would not approve. Her parents, although not orthodox are partly conservative. Now, this premise itself is a grey area.
They have their own moral compass which is moulded by religion and culture. A real world which does not allow her to wear lipstick or have male friends, whom she can introduce to her parents unlike her friend – Suhani. It is not until later when you realize that her eccentricities arise out of these insecurities. She panics, cries & makes you feel her vulnerability & desperation when her relationship gets exposed to her parents and they discontinue her studies, trying to get her married off.
She leaves a final mark with her rebellious escape for attending Murad's final round. Murad means so much to her because she does not need to wear the mask around him. He understands her dreams and with Murad, she is free. This justifies the rage triggered by threats to her relationship. This even justifies her forgiving him for his moment of weakness with another woman.
Inspiring The Real Life Safeenas
Safeena outlines the plight of all those girls who are denied the right to dream, leave alone the right to realize them. Even elite families, despite being highly educated males, bring up girls with the notion that they shouldn't be ambitious for their own good. As Murad says – "Abhi koi aur batayega mereko ki main kaun hai?" And that is precisely what happens with girls. They are 'told' everything, even their worth. It's rather funny how some families would allow the girl to study as a formality but not make use of her education. It is real and goes on around with a lot of girls we know.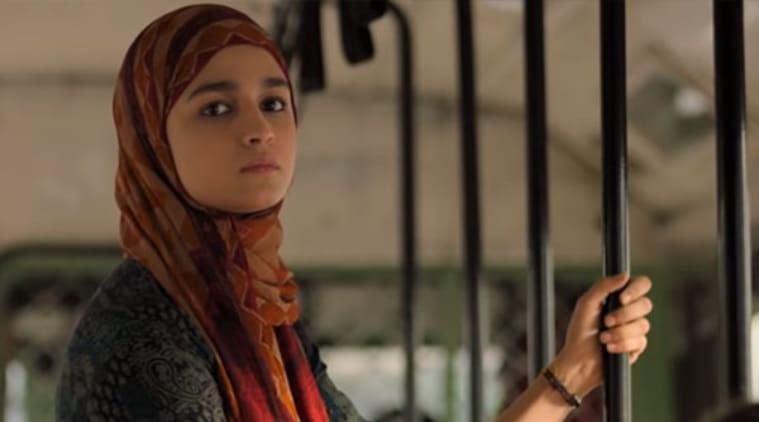 I am sure we have known at least one 'almost Safeena', the exceptionally brilliant and intimidatingly talented girl, who is expected to give up, whether that is her dream career, getting married with a man of her choice or even a wish as trivial as hanging out with her friends and wearing jeans. I call them 'Almost Safeena' because they have been forced now, to wear a permanent mask of 'socially acceptable' attributes. Their ebullience reduced to silence. I am sure they all quietly applauded as Safeena broke loose every emotion they have held captive. They all empathized when she cried and they all smiled as she fought fiercely. Most women have felt the same rage inside them at some point in their life.
But our Safeena has her life figured out. She is focused. She challenges both patriarchy and religion. She inspires. She disturbs the mental setups of most. She shows it in action and also spells it out clearly for the 'almost Safeenas' – "agar daring nahi honge toh itna saara jo life me chahiye wo kaise milega!"