Ritesh Agarwal- Software Enthusiast To Youngest Entrepreneur 
Finding a good place to stay while you're travelling could turn out to be a nightmare with the high rates and low quality of rooms. To bring a change to the experience of a 'complete comfort stay', Ritesh Agarwal introduced OYO rooms (On Your Own) as a solution. It promised truth in advertising and branded hotels that didn't deliver unpleasant surprises. The hotel service chain, which he started in 2013, has become the largest in India, making him the youngest entrepreneur at 19.
Living The Dream Since Childhood
The brilliant mind, who runs a chaotic business worth $4.5 billion, hails from a business family in Odisha. Since an early age, Ritesh had been fond of trying new ways to get ideas, about different kind of businesses. Like any other kid it was about fun and learning for him, but his ways were rather unconventional. The fun elements included messing around with the computer, trying and finding different opportunities to make mistakes, so that he could manage to learn new stuff.
From the start, Ritesh was very clear about his thirst for learning different software and started the learning process at a very early stage. To quench his urge to learn more, he began to study from his brother's programming books and learnt some fun languages like Basic and Pascal. He then went on to try his hand at the SATs, but the exam remained a distant dream. As a measure of taking a deep dive, to learn the ways of business, he joined the University of London's course at Indian Business School.
But, like every other hero in town, he couldn't get overwhelmed by the idea of venturing into age-old trouble-budget hotels and hence build his first venture in 2012 and called it 'Oravel Stays', which was later turned into OYO hotels. Moreover, the idea was nothing but to create India's largest chain of efficient, young and standardized budget rooms, which became India's first technology-driven network.
First Flight To Abroad Changed The Side Of The Coin
A turning point in his life came after his selection in the "20 under 20" fellowship, where he received $1,00,000 and mentorship from the foundation's network of tech entrepreneurs, investors and scientists. Interestingly, he was the first Asian resident in the programme and it was his first international flight in the year 2013. Also, in a few interviews, he has stated that he never thought he would make it to the programme and winning was like crops sprouting in a barren land.
Own Experience Led To Building Of OYO
While travelling in India on a very less budget, like any college student, he realized that the cheap guesthouses in the country needed a lot of work. While narrating about the story, he mentioned that 'cheap hotels with the best service' was the most ignored business prospect by a person.
To our wake, as a motive to learn the hotels business and operations more closely, he spent a year cleaning rooms at one a hotels. His big break came when he was called for Peter Thiel's programme. Later, in 2015, a $100 million in venture funding, from investors including Silicon valley's Sequoia Capital, acted as a fuel to Ritesh's OYO idea and ended up in becoming one of the most loved and comfortable hotels stays. Apparently, the cheapest too!
Though he is leading the biggest online hotel chain now and became a millionaire at a very early age, Agarwal remains the same to his mother, as he was 20 years back. His colleagues earlier stated that he shares with them about his mother's wish for him to rejoin college and take a break from Business until he finishes his degree. But to this, the reply would always be, "why let university interfere with my education?"
Interesting And Peculiar Facts
A very interesting and peculiar fact about Ritesh is his beard. Yes, you read it right, he has hardly been spotted with a clean-shaven look and to his defence, he calls it an escape to hide his age and cover it with a more professional and mature look. Also, in an interview with journalists, he claimed that his facial fuzz was 'by design.'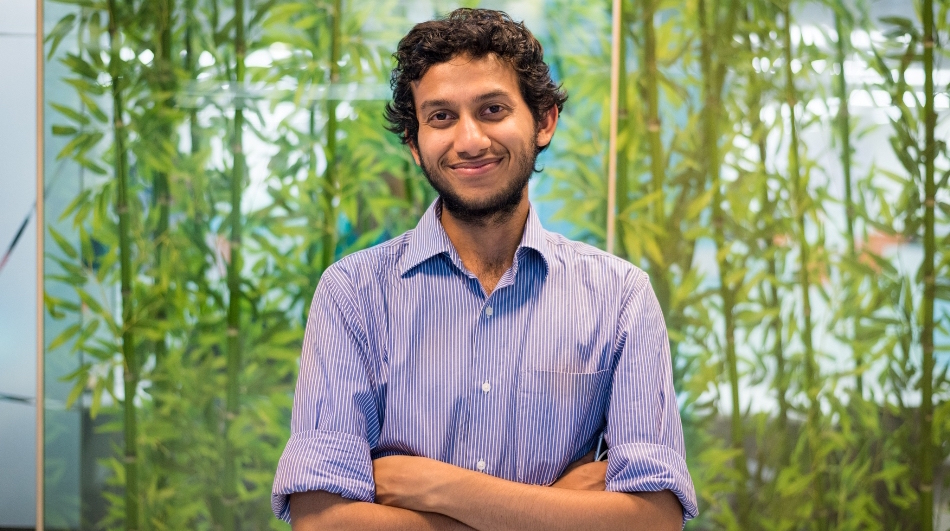 Apparently, he can't hide his love for food, a few of his colleagues have told that he becomes very grumpy when he is hungry and very cool when he has his bowl of FreshMenu quietly. They make sure to keep a bunch of food before a meeting, to ensure it goes smoothly.
The 25-year-old has set an example for young enthusiasts, especially in the 20s, that age is just a number and that one can achieve anything, anytime he/she wants. Only, a few calculated steps of powered move with a mixture of fun, laziness and what not is required.