Rent A Boyfriend (RABF) To Keep The Blues Away
In today's time and world loneliness and depression have (unfortunately) become common. Companionship is one thing which people of all age groups are craving for. From teens to oldies, everyone is craving attention. Despite the fact that we are more connected to each other than we have been in decades, thanks to technology, there is something missing in our lives. This is more true for the women in our country due to the countless number of restrictions imposed on them. But, lonely ladies fret no more. Here comes an app to kill your loneliness. Say hello to the 'Rent A Boy Friend' (RABF) app!
What Is RABF?
After the success of the 'Rent A Friend' app in Japan and China, Rent A Boy Friend (RABF) app (www.rentabf.in) was launched on 15th August in Mumbai and Pune. The app lets you 'hire' a boyfriend for a period of time. You can spend time with him, take him out on lunch dates, movies etc. It basically lets you spend time with a man, thus helping you overcome your loneliness.
How Do You Hire A Bf?
The first step to renting a boyfriend is, they need to book a consultation (₹500 onwards). The company will have professional psychologists on the line, who will inspect your mental health to determine whether one actually need someone's company to help with their mental illness. Finally, once the doctors give a go ahead, the bf can be booked.
How Does One Become The "Boyfriend"?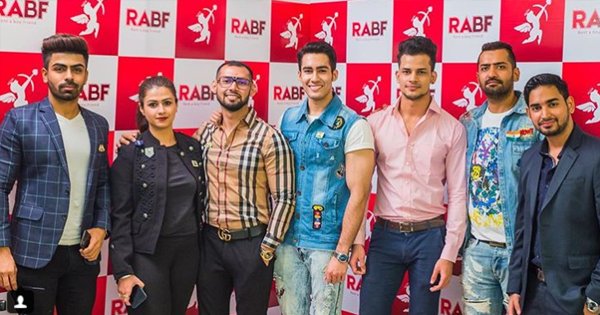 If you're a lean, muscular 20-something guy and you want to be a part of this app, here's how to go about it. The minimum education qualification required is a 10th or 12th certificate. The grooming and training will be taken care off by the app professionals. Once that is done, one is officially declared 'boyfriend-material'.
The rates will be₹400-₹500 per hour for a common guy, ₹2000 for a model and between ₹3000-₹5000 if you're a celeb. The work is on a commission basis, where the boyfriend gets to keep 70% of the earning.
The Thought Behind The App
The services provided are of a platonic nature. It primarily focuses on helping to eliminate depression in people by providing someone who will listen to them and their problems.
The brain behind the app is 29-year-old Kaushal Prakash who says that "there won't be any sexual relations or private meetings."
Kaushal came up with this idea after his own experience of suffering from depression.
Celebs Associated With The App
Akash Choudhary, of Splitsvilla fame, is the first celebrity to be associated with this app.
The hottie is one of the 6 male members, associated with the Rent A Boy Friend app, that can be hired now.