2.0, What Was That?
2.0, the much awaited and talked about movie finally hit the screens a couple of days ago. I got a chance to experience the ultimate grand vision of Shankar Sir and I have only one question- What was that??!! I was left speechless at almost every moment throughout the film. But, unlike Shankar Sir, I won't beat around the bush and will get straight to the point.
Disclaimer:
DANGER! 
Shankar And Robo Fans Don't Read Ahead. 
This movie is BAD. Like super bad. There is nothing in the movie. Shankar Sir was immersed so deeply in the idea of all the VFX sequences that he completely forgot about the story. There is literally no story in the movie, just some random bullet points.
I really wish I could talk about the story, but there is literally no story at all. It's heavily "inspired" from multiple Hollywood superhero movies. The screenplay is weaker than trump's IQ. The story moves at a very slow pace and is highly boring. It is so predictable that even a 4th standard kid might consider becoming a writer.
Shankar Sir magically maintains the consistency of not making any sense in every scene. I can't even talk about logic (read common sense) because that is just a fancy word in this world. I mean, anything is happening in the movie, literally anything. They talk about some kind of positive and negative energy we possess and how there are different consequences for the both. I didn't make this up. It's difficult to understand if Shankar Sir was looking for some philosophical angle while being extra creative or was just plain high!
What Were They Thinking? 
The whole movie is made to serve two things. One, to boost the self-esteem of Shankar Sir and prove a point to the world (which is a mystery) and two, to glorify Superstar Rajni Sir. I lost the count of how many different versions Rajni Sir portrayed on the screen. There are scenes when Chitti is supposed to run fast, but it looks like he is jogging on the spot. Rajni Sir is old! It's difficult for him to portray everything. I don't know when will they realize it.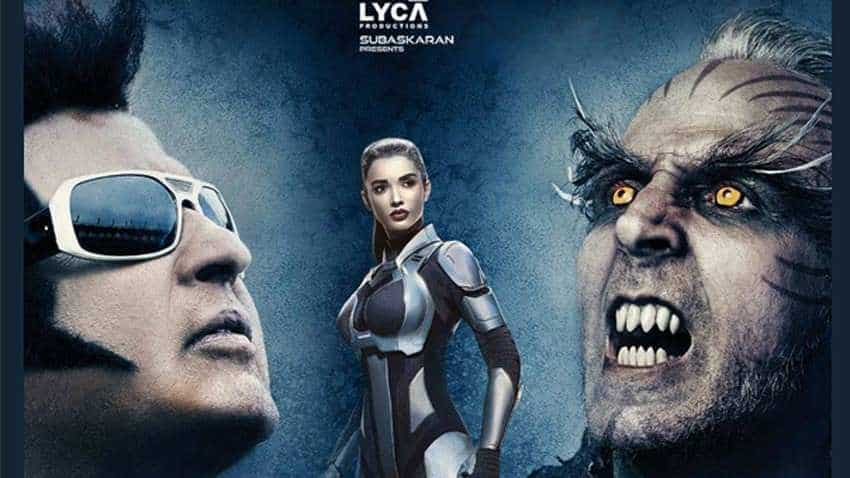 Akshay Kumar was just there so that he can be used for the marketing of the movie. Amy Jackson was there too, well, just there, for no reason whatsoever. The characters (a majority of them) don't have any emotions, motivations/objectives or any contribution to the story. There are characters inserted into the story just for using them in a scene or two.
A Well Made Prequel Vs A Shoddy Sequel
The background music was not up to the mark, most of it was from the prequel. Although, I personally loved 'Tu hi re', the dance in it by Rajni Sir was just hilarious. It's hard to believe that the team who gave an enriching background score and a complete package of a soundtrack in Endhiran/Robot, came up with the music for 2.0.
I was highly disappointed after the movie ended. The first movie, Endhiran/Robot, had a gripping story, relatable characters and an overall emotionally enriching experience. It had a structure which worked very well. But 2.0 was the complete opposite. I am sad that such a huge amount of money was flushed down the drain. The only good part of the movie was some of the VFX sequences in it. But even they got repetitive after a while.
In conclusion, this was another star-studded movie which lacked everything, yet it entered the fancy 100 crore club smoothly. It's that easy these days. But do watch this movie, just to see how someone can be so self-indulgent, that they start to feel every step they take, will create a revolution in history.