Not The Run-Of-The Mill Sex Comedy
During my weekend trip back home,  on one of the days that I and my cousins were lazing around, we did what anyone who is bored nowadays does- surf through Netflix and hope to find something nice to watch. So, on this quest, we happened to chance upon one of Netflix's latest series- 'Sex Education'.
Looking at the title alone, the assumption was that it would be just another mindless sex-comedy like American Pie or Van Wilder. But, we were so wrong. What started off as a normal run of the mill sex comedy, through the course of the show evolves into a study of interpersonal relationships between people from the millennial generation.
What is 'Sex Education' About?
Let me begin by first explaining the premise of the show. The show deals with three main protagonists- Otis, who is the sexually repressed son of a sex therapist, Eric, who is a flamboyant gay black kid from a conservative family and Maeve, who is a social outcast.
Through the course of the first episode, Maeve sees the potential profit in monetizing Otis' book knowledge of sex by starting a small sex therapy clinic in the school filled with sex-confused teenagers. The rest of the show follows Maeve, Otis and Eric navigate the complex social structures of the school and the neighbourhood.
What Does Sex Ed Get Right?
Normally, the problem with sex comedies is that they relegate sex to a purely physical thing or as a benchmark to attain, for being cool. In my opinion, sex is a lot more complicated than that. Sex Education uses this potential to the fullest in the best way possible.
Let me elaborate, the show does not just use the school as just another school. It is using the school as a smaller version of the world that we live in, by populating it with vastly diverse people and relationships. It shows that their problems are different, but they are the same in the sense that they all have problems to face.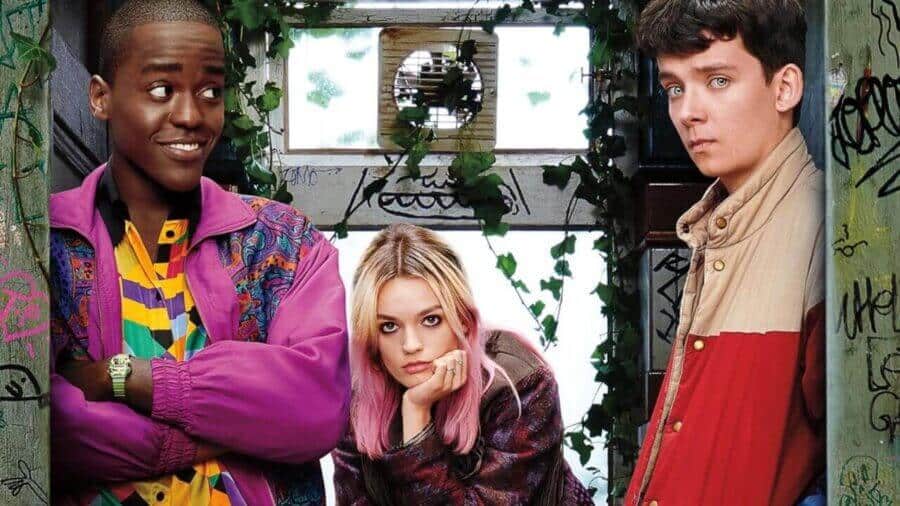 The show also boasts of a great cast of people like Asa Butterfield, Gillian Anderson, Ncuti Gatwa, Emma Mackay, among others, who do complete justice to their respective characters. The cinematography brings a kind of intimacy to the characters that allow us to inhabit the world that they live in.
Finally, the writing allows even the smaller characters enough space to breathe so that they don't feel like a caricature.
In conclusion, Sex Education is a really well observed look at the sexual politics of the world, masquerading as a feel-good sex comedy.