Gully Boy – Bahut Hard
I got a chance to watch Gully Boy last night and man WHAT AN AMAZING MOVIE IT IS! I was mesmerized! Although the reviews were out and the movie was praised by everyone, the movie exceeded my expectations and offered me something new and fresh. So let me explain to you why Gully Boy stands out for me when compared to other films. The movie not only entertains, but it also teaches you different aspects of film making. Oh, by the way, there are major spoilers ahead. If you haven't watched the movie then read at your own risk. 
An Innovative Approach To An Underdog Story
Gully Boy is the same old story of how an underdog wants to achieve his/her dreams and make it big. Inspired from the life of Rappers Naezy and Divine, the movie is about a young guy, Murad (Ranveer Singh), hailing from Dharavi in Mumbai, who is in the last year of his graduation and aspires to be a Rapper.
Because of the situations and people around him, he is scared to express his thoughts freely. Whatever the circumstance, he expresses himself by writing it down. He converts his thoughts into poems and that's how his true art comes out.
In the quest to understand himself and the purpose of his life, he juggles between college, a complicated situation at home, his friends Moeen (Vijay Varma) and Salman (Nakul Roshan Sahdev) and the love of his life Safeena (Alia Bhatt). Amidst all this, he comes across a rapper, MC Sher (Siddhant Chaturvedi). Sher makes him realize that he can become a rapper.
A Writer's Movie
Right from the start, you can predict how the story will end. What sets the movie apart is the treatment of the script by Zoya Akhtar, who is one of the writers as well as the director of the film. The story looks convincing and plays out organically. But the biggest thing which stood out is the writing. The screenplay is written so well and is so tight that you seldom feel that the story is deviating from the main plot line.
The writer duo of Zoya Akhtar and Reema Kagti don't hold back in any manner, in terms of writing. The characters in the movie are so well written and explored that subconsciously you are always invested in them and their life. The minute details and nuances add an additional layer to the narrative.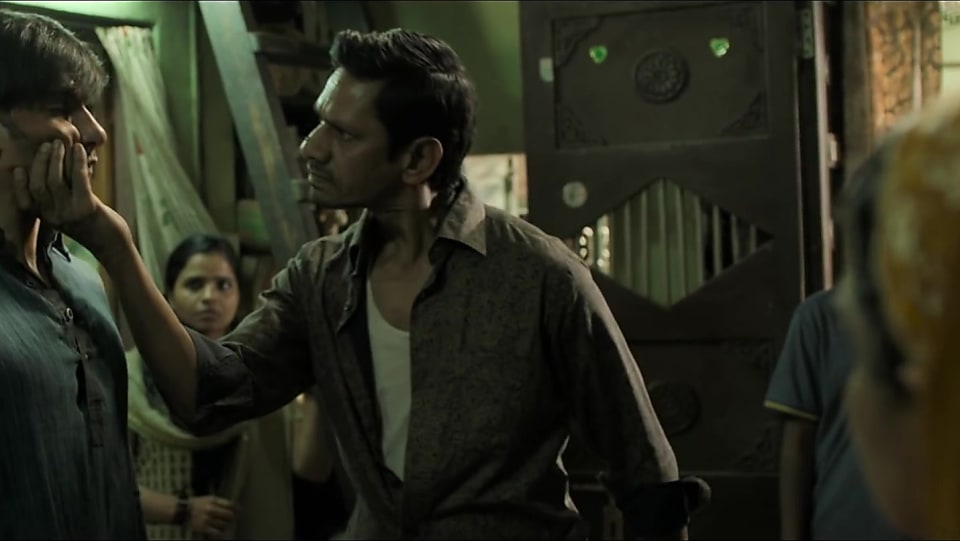 For example, in a scene Murad's father (Vijay Raaz) gets his second wife home, Murad puts on earphones and his dad removes one side while entering the house. This indicates the amount of control Murad's dad has on him.
 Or in another scene, Moeen explains to Murad that he shouldn't ignore Safeena and that he should introduce Moeen to his other 'English speaking' friends. This subtly shows the ambitious side of Moeen and his attempt to get out of his circumstances.
The genius with which these small things are incorporated in the screenplay is incredible. It elevates the characters and the story.
Relatable Characters
Another aspect that stood out for me is, despite Murad being the protagonist of the movie, the movie is not limited to just his story. It explores the stories of other characters as well.
Safeena, a medical student, has known Murad all his life. She has been dating Murad since their school days. She has her own set of problems aka parents to deal with. Her character, especially, is written extremely well and the quirks the character has is incredible. A good example of this would be when she fights with another character (Albina) or when she lies confidently to her parents that she isn't partaking in any kind of nonsense.
Coming to the characters of Murad's parents and his grandmother. These characters are either challenging or supporting Murad, which in turn elevates the narrative of the movie. This adds another dimension to the storytelling process.
Similarly, Moeen and MC Sher have their own conflicts going on. (The writers have smartly shown all these subplot points.) MC Sher's background is established in the first thirty minutes by a rapper from Delhi. It is explored in depth when Murad goes to his house in a later scene. Even Moeen's character arch is shown well and is satisfying by the end of the movie.
Apart from these main characters, there are many other characters like Murad's friend Salman, Safeena's father (Ikhlaque Khan) and mother (Sheeba Chaddha), Murad's stepmom etc. who add to the story.
The Magical Factor
The makers of the movie decided to go with an unconventional approach. Usually, in movies, the characters and the world (of the movie) are first established and then the main objective of the movie. This is followed by the journey that the protagonist takes and then the solution.
But, in this movie, they dive in the middle of Murad's story without establishing how and why he is what he is. They show us a part of his journey and people around him, a checkpoint which he reaches and ends the movie. It felt like I got a glimpse of Murad's life. Even after the movie finished I was left wanting for more. I was so invested in the story that I wanted to see and experience Murad's journey until he made it big.
Also, this movie shows the different archs of the characters. The biggest advantage the movie has is that all the characters propel the story forward in their own manner while overlapping with Murad's journey. This was beautiful to watch, I enjoyed this style of storytelling that the makers chose.
Perfect Casting
The cast of the movie looks perfect for their assigned roles. Ranveer Singh owns the character of Murad and plays it out with so much conviction that you don't feel like he is acting. The vulnerability and the low confidence Murad has or the sadness in his eyes, Ranveer Singh shows it effortlessly. Over the years, he has definitely grown as an actor and the confidence he has now is helping him go that extra mile.
What can I even say about Alia Bhatt? She is FABULOUS. It is a given that her character is written well. But, Alia portrays the character of Safeena so well that it is a treat to watch her create magic onscreen. She depicts the smallest of the nuances her character needs without any effort.
The talented trio of Vijay's that is Vijay Raaz, Vijay Varma and Vijay Maurya is outstanding. Vijay Raaz and Vijay Varma particularly make a powerful impact with their performances and portray their respective characters strongly.
I'm a little disappointed that the makers didn't use Kalki's acting skills to the full potential. Her character, Sky, was in the movie just to create a small conflict. It's sad to see that someone of her calibre was limited to just a few scenes. 
But, for me, the biggest surprise of the movie was Siddhant Chaturvedi. He is SUPERB! The skills this guy has is amazing. He nails the character of MC Sher. Even though it was his debut film, he looks like he has been here for a while. He has an incredible screen presence. He completely dominates the scenes he is in. At times he even overshadows Ranveer.
The way he talks in the movie, his body language and the way he raps, it was a magical experience to watch him. He has an aura around him and it is incredible to see him creating that. Siddhant Chaturvedi , with his talent, makes MC Sher who he is. I can't imagine anyone else playing this character. I have watched him in Inside Edge as well, where he plays his character convincingly. But in this movie, he takes his performance to another level. I will be looking out for more of his work.
What Works And What Doesn't
The dynamics of some of the characters are weaved in an amazing manner. Let it be Murad and his father, Murad and Moeen or MC Sher and Murad. The writers never shy away from going the extra mile and creating those small moments, which have a big impact.
Vijay Maurya, who plays Murad's uncle Ateeq, has written the dialogues for the movie. The dialogues are crisp and perfectly essay the local Mumbai slang. They express the characters' thoughts with conviction.
As mentioned earlier, the only loophole that I can point at is the character of Sky. I felt her character was not contributing much to the story. The writers could have explored Sky's character a bit more. The character didn't have an arch and fell flat on many occasions. I would have liked it if Sky had more to add to the narrative.
A Musical Treat
Music is a big part of this movie. The makers got close to 50 different artists to collaborate, create music, songs and rap for this movie. It has artists like Divine, Naezy, Dub Sharma, MC Altaf, Ishq Bector, Rishi Rich, Ankur Tewari among others. Together, all of them created an amazing album, which has tracks for everyone. Most of the songs are obviously Raps, with Ranveer Singh doing most of them himself.
My three favourite tracks from the album are – Doori, Asli Hip Hop and Apna Time Aayega. These tracks are so well composed that you can't get them out of your mind easily. While Doori shows the difference between the situations of people, from different backgrounds, Apna Time Aayega gives you hope that everything will be alright. Almost all the songs have such a deep meaning to it that every time you listen to it, you'll learn a new life lesson.  
In conclusion, all I want to say that this movie inspired and motivated me. It taught me many life as well as film making lessons. It has been a while since I watched a movie which made me feel all of this. Even after writing so much about the movie I still feel dissatisfied and feel like I haven't covered everything. Such is the impact of the movie.
As I mentioned in the introduction, I urge everyone to watch this movie as it is a stellar example of filmmaking. So these were my thoughts on Gully Boy. I hope we get to watch more of such movies. Until then keep working hard because of Apna Time Aayega…