Does The Arrest Of Lois Sofia Come As A Surprise To Any Of Us? 
We live in a time where dissent is criminalised. Not for the first time, we really understand what George Orwell's 1984 was about. We have heard instances of fascistic authoritarianism from all over the world, Mussolini's Italy, Hitler's Third Reich, Stalin's USSR, Pinochet's Chile, to name just a few. The examples are endless. What we didn't have in the history of India yet was to feel and live in such conditions, that nightmare is now a reality. Lois Sofia, for shouting ' Down with Modi – BJP – RSS fascist government', has been charged with creating " public nuisance" and " attempt to cause alarm" on a flight, from Chennai to Tuticorin.
The reaction this small amount of dissent has garnered in preposterous. For the BJP state president for Tamil Nadu, Tamilisai Soundarajan, being shouted upon is an "attempt to cause alarm" and a "public nuisance", but incidentally, the state-sponsored acts of terrorism, lynchings and caste atrocities are not.
This incident was preceded, a few days ago, by the arrest of Civil Rights activists Sudha Bharadwaj, Varavara Rao, Gautam Naulakha, Vernon Gonsalves and Arun Ferreira and the raid of the residences and of  Father Stan Swamy, Susan Abraham and Anand Teltumbde, all of whom have been termed very daintily by writer Vivek Agnihotri as   "Urban Naxals", an oxymoronic, logic-defying term in itself. They have also been termed as " half – Maoists" by our renowned Finance Minister Arun Jaitley, who actually – it seems –  knows more about creating new words than how to take financial decisions.
Today the state is afraid of people like Lois Sofia, for they are capable of independent thought. What Hannah Arendt wrote, in her book Origins of Totalitarianism is that Fascism or Authoritarianism renders the ruled subjects incapable of original or independent thought. Up until the time, there are people who can use their mental faculties diligently, fascism or any form of authoritarianism cannot be in complete control of all means and ends within the state.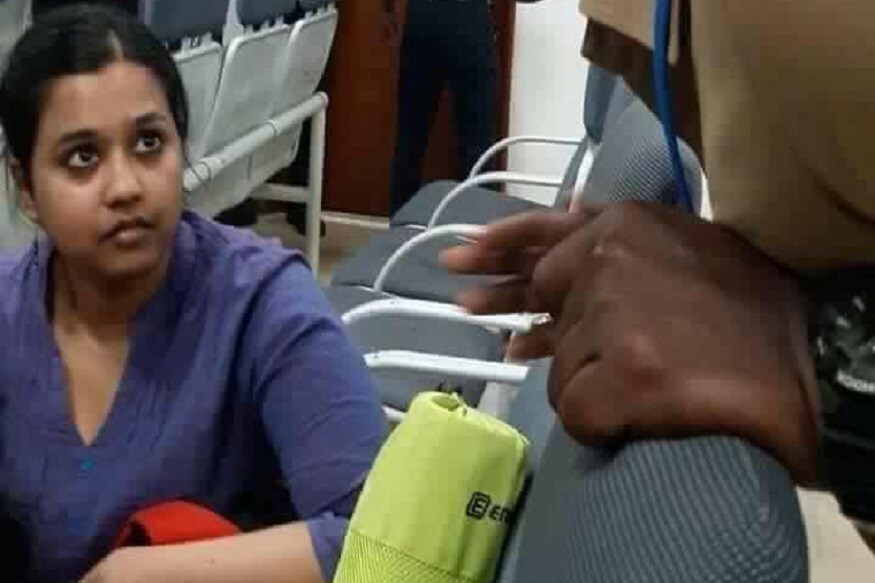 What we just need to remember, as Umberto Eco has written, " Freedom Of Expression is Freedom from Rhetoric". For, falling into the trap of rhetoric leaves us remaining in the same category as those whom we dissent.
The last news that was received by the media is that of Lois Sofia being released on bail with DMK leader MK Stalin in support of her, and the Congress calling it an assault on the Constitution. BJP State President for Tamil Nadu, Tamilisai Soundarajan refused to apologise to Lois Sofia,  who is a research scholar in Canada. She is a mathematician and writer.